It's that time of the month again when the lineup for November's K-Pop group comebacks has arrived. A comeback in K-Pop language is culturally significant because respective agencies hype up the group for a month in advance, releasing photoshoots, music video teasers, and pre-ordering of these albums. Whether you are new to K-Pop, or just want another K-Pop song to add to your ever-growing playlist, here are the comebacks you should enjoy and look forward to for the rest of November!
Nov. 2: Super Junior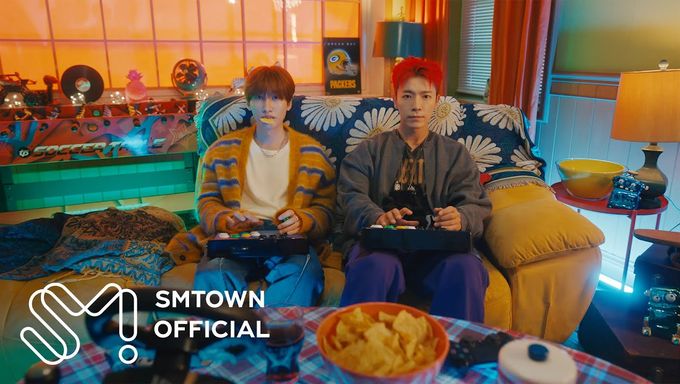 Source: SMTOWN OFFICIAL on YouTube
Superjunior is a second-generation K-Pop group, well-known for helping bring about the first "Hallyu Wave" into Asia and the world in the early to mid-2000s. Even as they have aged (like fine wine, if I may say so myself), they have continued to spread their music with their fans. This month, members Eunhyuk and Donghae made a comeback with their first album "Countdown." With popping arcade-themed colors and upbeat dance music, they have clearly shown that age is indeed just a number.
Nov. 2: VIXX's Leo
In addition to Super Junior, another early K-Pop group is VIXX. After most members have gone off to military service (this is mandatory for males in South Korea), the remaining members have continued producing music as solo artists. The November 2nd comeback is VIXX Leo's first comeback after two years, when he finally completed his military service. Providing us with a warm ballad, this one is different from the previous comebacks. It's the most sentimental, with the music video portraying a heartfelt Leo singing to express his gratitude towards his fans.
Nov. 3: LABOUM
Source: New Musical Express
LABOUM is a four-member girl group that debuted in 2014. On November 3rd, they had a small comeback with their third mini-album, "Blossom," with their title song "Kiss Kiss." Similar to many of their previous singles, "Kiss Kiss" has an ethereal mood, transitioning the members from a lucid space-like location to Greek/Roman-style architecture throughout the music video. The song is pop with a little mix of R&B, so is relatively comfortable to listen to!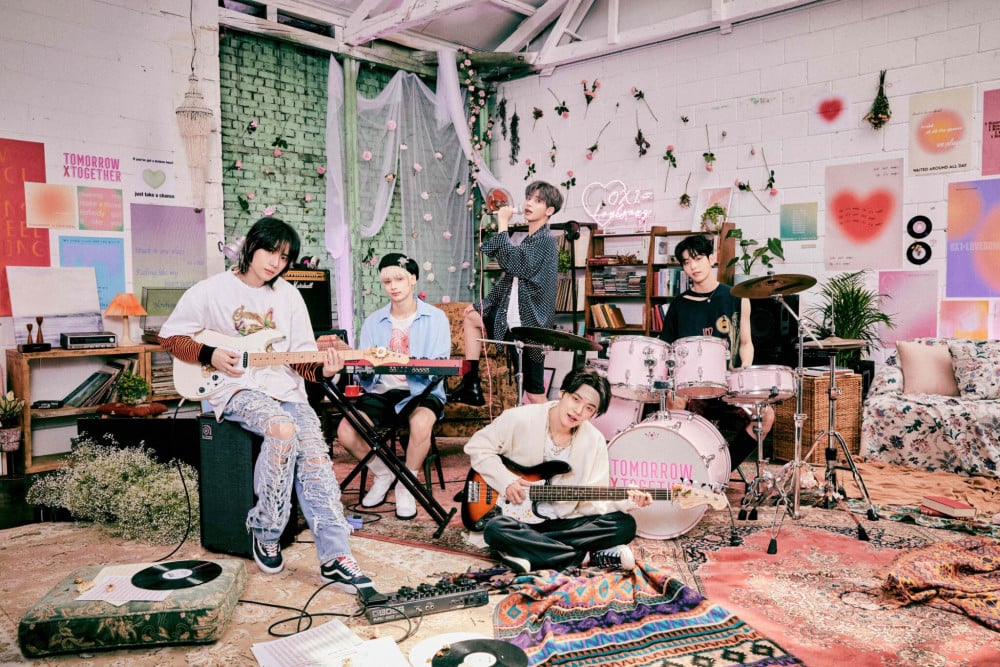 Source: Allkpop
Nov. 10: TXT
Tomorrow x Together, otherwise known as TXT, is famous for being the second boy group to be crafted by the masterminds at Big Hit (now HYBE) entertainment, which also created BTS. Even with the immense publicity as the "little brothers" of BTS, they have done well on their own. In fact, they are to release their first Japanese extended play on November 10th this year. While fans are concerned that they are working too hard as it is already their second full album this year, the teaser images are already generating excitement. From rosy, soft-themed teasers to cold, natural images, this comeback will surely be one to look forward to.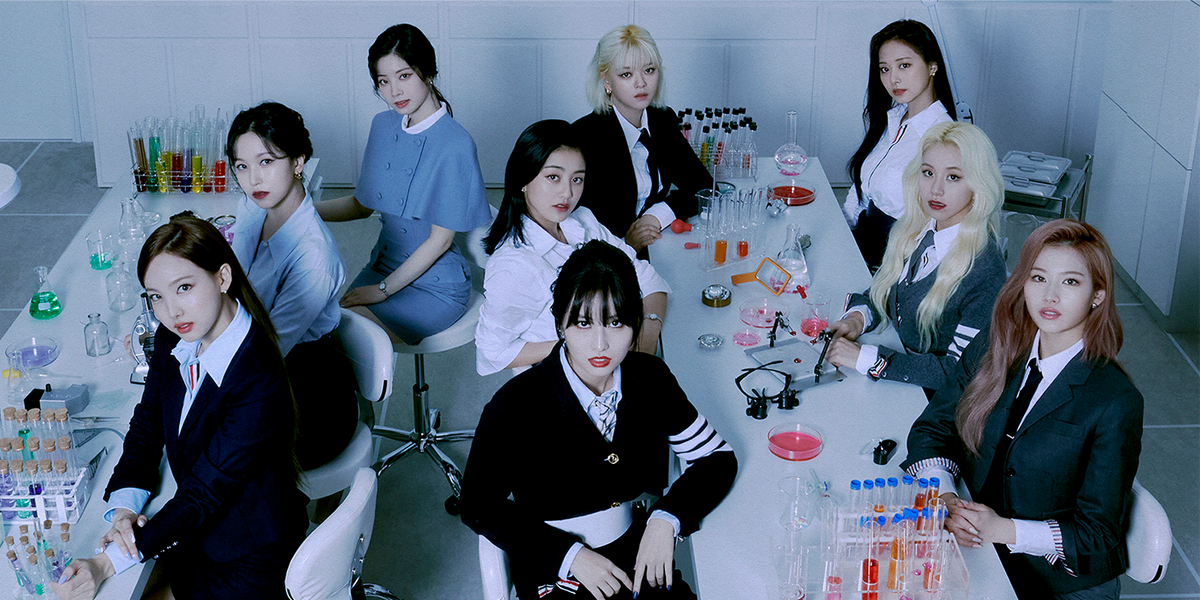 Source: Allkpop
Nov. 12: Twice
Twice, the sensational 9 member girl group under JYP (cough) entertainment that debuted in 2015, has confirmed its November Japanese comeback with the single "Doughnut." Rather than a bubbly bakery-themed comeback with lots of sprinkles, their teasers depict the members in a winter wonderland, and even in a chemistry lab setting. The contrasting moods have fans waiting anxiously for the song to be released.
Nov. 16: Younha
Younha is a South Korean solo singer and songwriter who has been active since 2004. While her career began in Japan, she also released many Korean songs. Her 6th album, "End Theory," is a Korean album set to be released on November 16th. The teaser images, like the name of the album implies, center around a "scientific" theme. For instance, scientific illustrations show warped shapes on a yellowed piece of paper. Additionally, the individual images are adequate for the fall weather, which has been depicted through warm, orange tones. The fitting concept with the fall season has resulted in many fans excitedly anticipating the comeback.